Hi all! I'm back from my trip and ready to write again.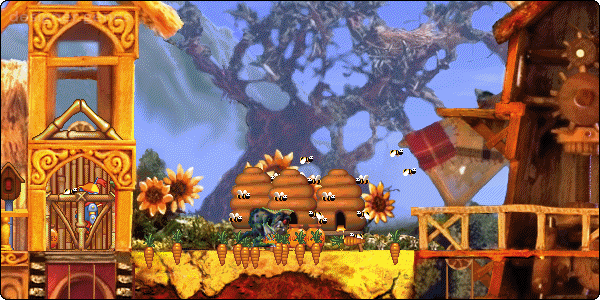 When I returned to Albia, things were very quiet and peaceful. A little too peaceful if you ask me. Even Fig was staying out of trouble! Normally he would smack a norn or two as he passed through but today he was more preoccupied eating honey.
To stir things up a little I decided to add another creature to our Norn population. I selected a female egg and waited anxiously to see who would pop out. I hoped for a horse or a pixie norn this time. I always liked the hair and tails on those two breeds and would have loved to have those looks represented in my population.
Really though, I would have loved to have anything but a Ron norn- oh dang it.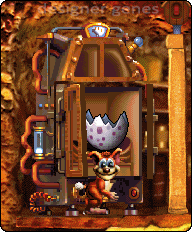 Well. I guess it's luck of the draw when you're pulling eggs from the hatchery. I decided to name her "Dizzy" as in "dizza-pointed" but just keep that little detail between you and me. She'll be loved and cared for just like all the others!
I checked her genome and she was 100% clear of mutations. The perfect Ron Perficio norn!
It didn't take long to teach her all of her words and the names of a few of the items around the house. I even got to introduce her to Hope!
However, there was a problem.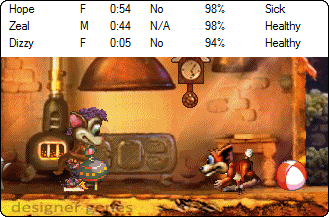 Hope had caught some sort of illness! My concern was short lived though. Hope's health dropped only to 85%. She ate a carrot and was healthy again in no time. I have to admit, I panicked a bit! Thankfully nothing serious came of the infection this time and it didn't spread to anyone else!