I know, I know. It's been a while. Again.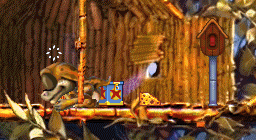 Be that as it may, Valerie has finally gotten her first real rest in a long time. After her nap, it was time to start pleading with her to eat something. As always, it was a serious problem. Her health was down to 68% and no matter what, I couldn't seem to get her to eat.
Tanner, thankfully, gave me no such stress. He wouldn't eat, either, but his health sat at a comfortable 76%.
Eventually, I got Valerie to eat and she set off, exploring Albia once again.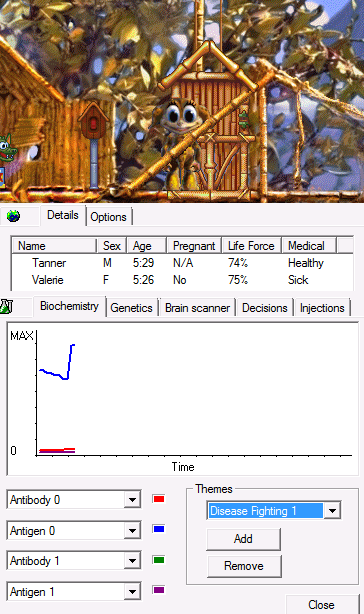 That is, until she got sick.
It figures that as soon as I got her healthy again, she would get sick. Despite her happy smile, I was worried that Antigen 0 would harm her uterus, keeping me away from the eggs I desired so badly.
I got her to eat one carrot but she kept spinning and spinning. I felt helpless trying to make this sick norn healthy again. I did eventually get her to take a bite of a lemon and her health jumped a respectable 8%. It kept rising for a little while as she spun, all the way up to a nice, safe, 76%. Eventually, she would get better but it was still a waiting game.