And topsy turvy and just kind of… All over the place. Moving has really taking the wind out of my sails.
So what better thing can I do for it than abandon all of my past projects and start over. Again. The only project I'm keeping is the Trade run with NornXXL. I don't think he'd be pleased if I up and deleted all of the norns.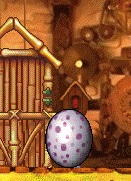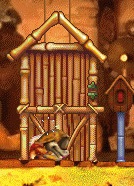 Anyway. Here indecisive me goes again trying to find a shred of passion for the Creatures Series, where it all began.
Soon a little girl would hatch out of this egg. In the meantime I checked out her genetics and found that she was totally mutation free. What a relief!
As she used the computer, I brought her some cheese and honey and hoped she would soon eat. At two minutes old it was great to see her so interested in learning.
She had some cheese and we were off to explore Albia together.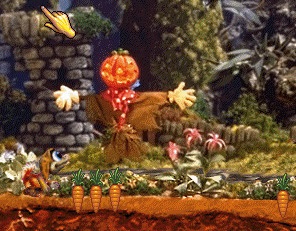 The first thing she opted to tackle was the carrot patch. She ate a carrot and headed straight for the bridge where we learned all about herbs and weeds. I had to slap her on the butt once after she ate a weed but no real harm was done and she was munching on the herbs before long. I gave her a toy to play with and figured that was enough for one day.