Only I screwed up and accidentally deleted some norns.
Anyway!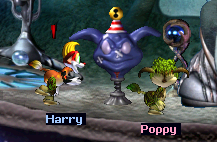 Meet Harry and Poppy. If we're lucky, these two will have some babies. 🙂
It took them a good while (and quite a lot of coaxing) but I taught them their vocabulary (using the Portal: Intelligence Core) and waited for them to pass the IQ test. I eventually guided them towards the end but once they were safe, they were sent to C2toDS.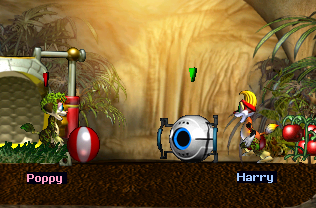 They stayed in the incubation area for a long while. Eventually, I moved them to the green area near the water wheel and Harry immediately set off exploring.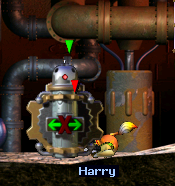 He started to make sad noises like he was starving. Naturally, I took him back to Poppy where they were both fed.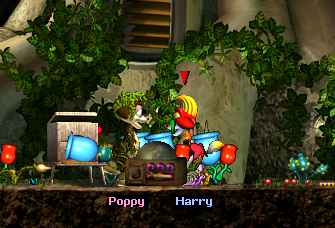 They didn't seem to want to leave each other's side though Harry seemed pretty bored. I offered them some toys and taught them to push the bee box for honey and soon…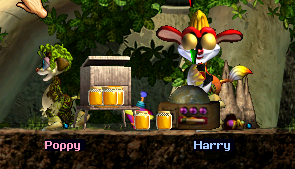 … Poppy was pregnant! (That proud father is blinking.)

Once the little egg was laid, I set it in this fish bowl for safety. Then they had another. And then twins!
Norn XXL would have LOTS of little babies to choose from. 🙂
Because they both kept complaining of starving, I decided to move them to the Norn Meso. Harry especially kept complaining of being hungry for starch but abundant seeds kept him feed.
They had two more eggs together and it looked like there might be another still on the way.
This egg production continued for a while but soon, Harry was over the hill.

11 children later, it was time to retire and the two lived out their lives in C2toDS. Unfortunately, Harry passed away at 4 hours, 32 minutes old, with food and toys nearby. Poor guy. :C
With Poppy exported, all their babies hatched and also exported, it was time to prepare the next generation.