As I stated in the last entry, I would take the first good male and breed him with his sisters. When the male we chose mated, this is the offspring he produced in his first batch.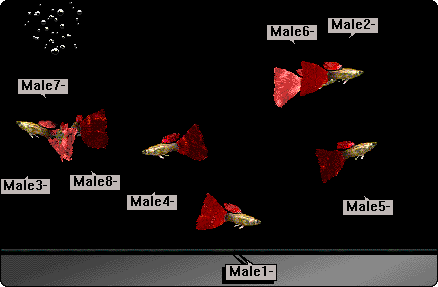 Here, we only have two males that seem to fit. They'll have to do. Really, I'm just glad we got any. It seems to me, it's rare to get a great batch in just the 3rd generation.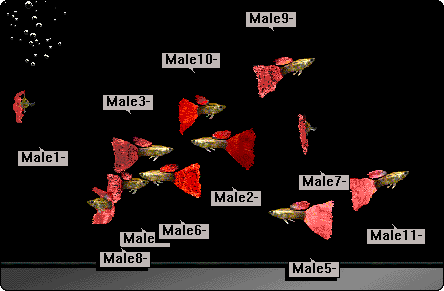 This doesn't look great. Of all 11 offspring, only Male 2 fits my ideal. I do want to point out that Males6, 3 and 9 are all sporting a tail pattern called "Grass". Those would be called "grass red tailed guppies".
And just then, my tanks kept crashing when I would try to advance time. After a quick reinstall, the problem still wasn't resolved.